This is it! After months and months of procrastinating planning, my blog is finally hereee! *fireworks burst in the distance* From now on, I am here to tell you about my awesomeness, the magic of reading, and the risks of waking a sleeping dragon. You can call me Rain. That may or may not be my real name (I tend to use the names of my vanquished enemies sometimes). If you keep reading this blog, you will know more things about me but for now I'll tell you this: I am a book dragon.
Since time immemorial, humans have always called book lovers 'bookworms' and I think now is the time to change things a bit. I have no problems with worms actually. I just think book lovers deserve a more appealing title. Sorry, worms. It's the dragons' time now.
WHY HUMANS SHOULD STOP CALLING US BOOKWORMS
1. We are not tame.
Book lovers do not just burrow into books. WE ARE CERTAINLY MORE CAPABLE THAN THAT. We just don't wiggle when our favorite characters die, or when the most loathsome characters live, or when our favorite ships don't end up with each other. No. WE BREATHE BOOK DRAGON FIRE. We fly to the nearest mountain and scream until all the feels die down. Sometimes, we even throw books in frustration. We are not tame, okay?? We are a bunch of temperamental, hormonal, fire-breathing species. Oh, and we bite too. So don't you ever upset book dragons if you want to keep your limbs intact. *smirks*
2. We hoard books.
I want you to picture Smaug with his hoard of gold. That's it. Hold the picture. Now, imagine all the gold as books. Viola! You've got a pretty picture of a book dragon right there. Book lovers are hoarders. Worms do not hoard but dragons do. We treat every bookstore and library as our kingdom. We may be broke but we always have ways to buy books until the TBR pile goes out of hand, but we don't mind that! Endless TBR piles are a sign of book dragon's love for world domination reading. (WARNING: TBR piles may kill you in your sleep. Be cautious.)
3. We are travelers.
Spread thy wings and fly! We are travelers through books. Book lovers only need to be engulfed in a story and then our wings spread and take us out of reality and into fictional worlds. Faerie courts? Alternate universes? Mysterious planets? Definitely 14,000,605x better than the real world. Dragons are travelers and so are book lovers. I can't say the same thing for worms tho 💁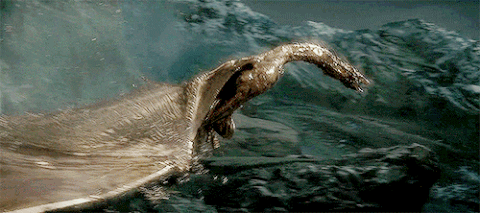 4. We have lairs (and we want you to leave us in peace!!!)
A dragon always has a hiding place, just like how a book lover has a favorite reading corner. We always have that place where we read and we don't want to be disturbed. Our lair also contains endless TBR piles and (possibly) gold scattered somewhere. No one can actually be sure. Most reading nooks are lovingly messy. Book dragons often get stuck in the lair for weeks, buried in stacks of books. You won't want to mess with book dragons when they're reading though. I am personally enraged when humans disturb me when I'm reading. Here is a short letter (or plea) I sent to humans ages ago on Twitter, a moment that sparked the book dragon fire within me:
5. We can set the world on fire.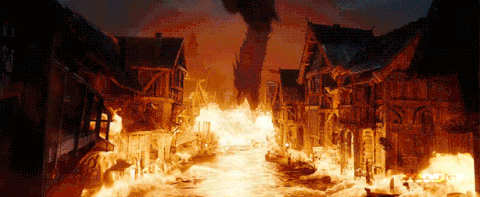 Book lovers can set the world on fire with their awesomeness and sass. Not to mention that ferocity that conjures book dragon fire. Books have the power to change the world for words have power. This is why book dragons are powerful. We have the power to change the world by reading books and writing more books that can be influential. READING BOOKS = ONE STEP TO WORLD DOMINATION. We're careful not to set fire on bookstores or libraries though. Also, Beast's castle should be spared with any fire breathing. His library is way too precious.
Sooo that's all I can offer for now. Just a disclaimer: I am obviously not the root of the book dragon idea. I am just here to open your eyes and spread the right title for book lovers.
What do you think, isn't 'book dragon' more appropriate than 'bookworm'? If so, can you give me more reasons why humans should stop calling us bookworms? Also, tell me your thoughts about this first blogpost 😁